C30i+ supports wide charging slots designed to fit a variety of your mobile devices in classrooms or schools with limited available space. Its intelligent charging mechanism assures the devices are charged safely. With the fully-welded steel frame structure and a three-point locking mechanism let C30i the perfect solution for storage. Slide-out shelves with slim dividers and individual storage bays making C30i's cable and devices are in better and easier management.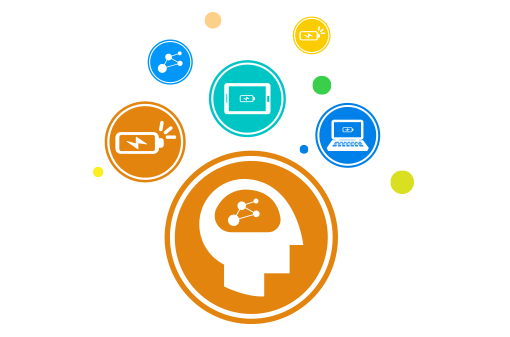 Intelligent charging mechanism
C30i supports an intelligent charging mechanism that automatically evaluates the power demand of devices and effectively allocates electrical current to avoid circuit overload.

Slide-out shelves
The storage bays on C30i can be adjusted to fit the widest mobile devices and laptops, and are located on 3 slide-out shelves placed on industrial-grade slide rails, easing management and providing for friendly usage.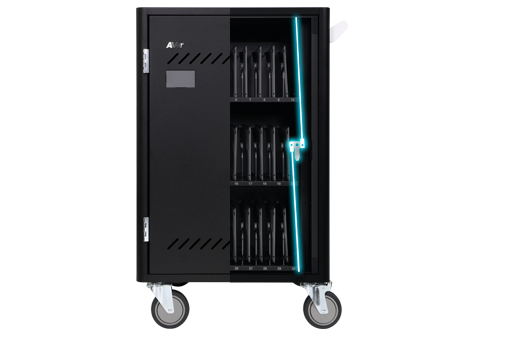 Secure your investment
The cart is fully-welded with steel frame, and your mobile devices are safely secured within its three-point locking mechanism to protect against the threats of theft and vandalism.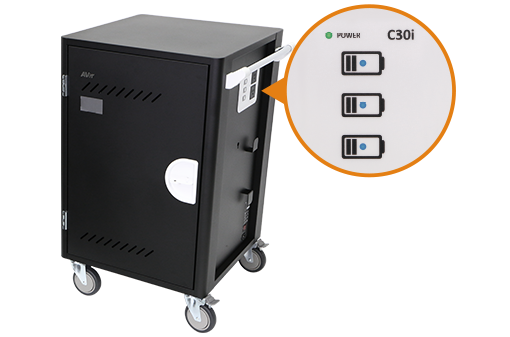 Check charging status in just one glance
The 3 LED status lights on the C30i allow teachers and students to see the charging status of each shelve with just one glance, even with the door locked.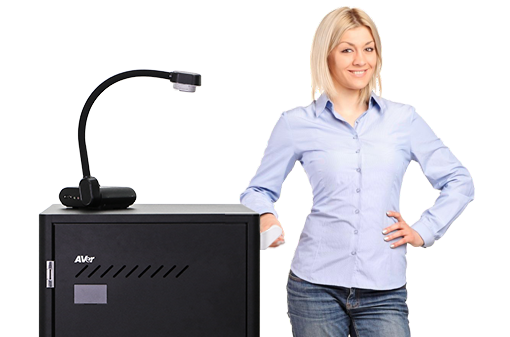 Mobility for IoT integration
The C30i's compact structure can fit in the most space-starved schools and classrooms, and it is spacious enough to all a class's mobile devices. Not only does C30i have a small footprint, it also provides a convenient work surface to connect with mobile devices for IoT integration, such as AVer visualizers, and more into your lessons!